So, you have a Samsung TV and a robotic voice is speaking every heading or title displayed on the screen, annoyingly. Let me tell you, How to turn off voice on Samsung tv means that Voice Assistant or Voice Guard is turned on. 
However, where this feature is a big help to people with reading disabilities, this can get really annoying when people with perfect reading skills turn it on by mistake or if it's a system glitch. 
The main possible causes of Samsung TV's voice turn on:
Turned on by mistake. 

Activated by default when the TV is turned on.

A combination feature that you might not know of, might be turning it on. 

A shortcut on the device's remote to activate the voice assistant is getting pressed by mistake. 
What Is Samsung TV's Voice Assistant or Voice Guide On Samsung TV
A voice assistant feature in Samsung TV comes by default, preloaded. This helps people with a disability to read, to hear the sound of every single option displayed on the screen to operate the Samsung device. So while this feature is on your device, speak out every single action like channel name, volume changes, list names, menu options, etc. 
Read Also: How to Fix ADT Doorbell Camera Blinking Red
How Does Samsung TV Voice Assistant Turn Off
There are four easy ways to turn Samsung TV Voice Assistant off:
Via Samsung TV Remote: By pressing the volume buttons on your Samsung TV remote you can quickly reach the accessibility shortcuts of your device.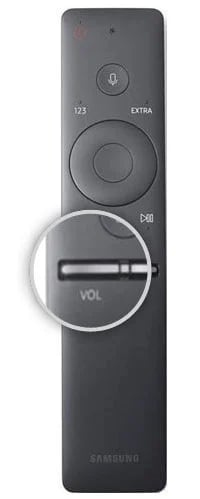 Here's how to do it:
Turn on your Samsung TV. 

Now press and hold any one of the volume buttons for a second. 

Now you will be redirected to Voice Assistant settings, so press the select button and turn this voice off. 
Via Accessibility Settings: Another quickest way to turn off the Samsung TV voice is to visit the accessibility option of your device and turn it off. 
Turn on your Samsung TV

Now go to settings then channels 

Then go to Accessibility and access the Voice Assistant Settings.

Then choose the Voice Assistant feature and turn it off.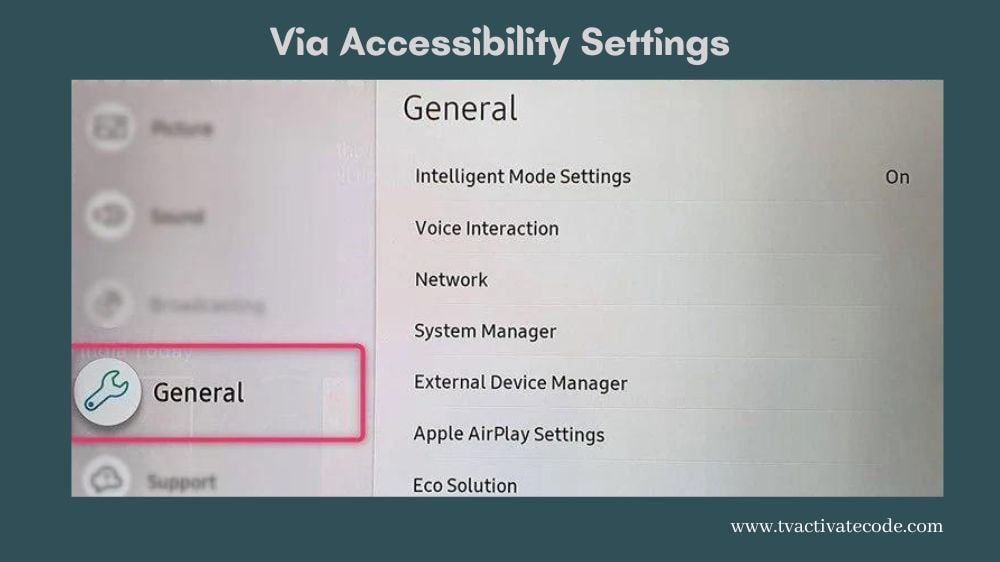 Via Menu Remote Button: Older Samsung TV models produced between 2014-2018 also had voice assistant options. So, here are the steps to turn it off. 
Turn on your Samsung TV and open MENU/123 with the remote. 

Then visit Menu > System > Accessibility. 

Next, select Voice Assistant. 

Lastly, turn it off.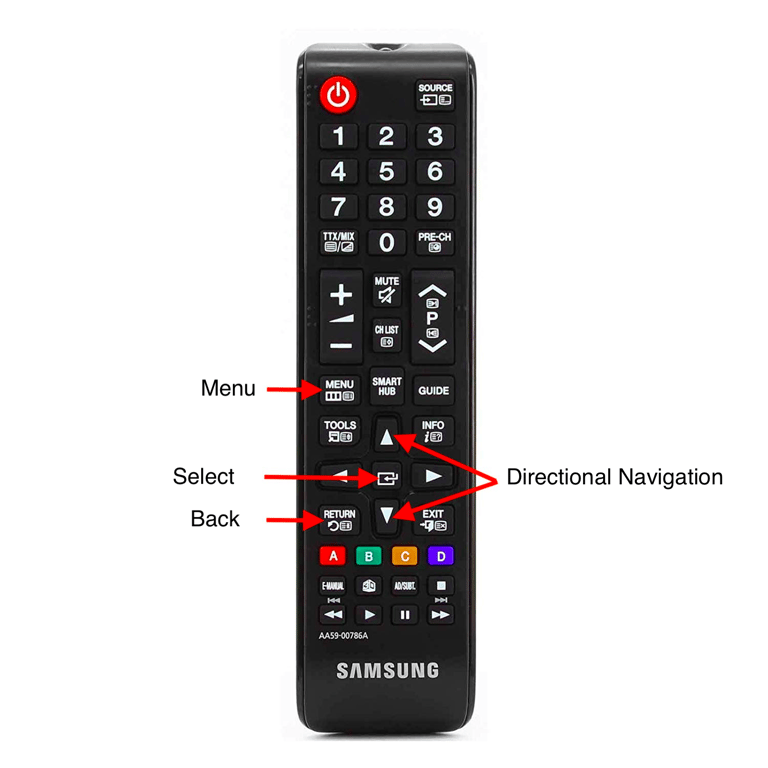 Via Voice Command Feature: If you have activated and set up the voice command feature on your Samsung Tv device then you can turn off the voice assistant using it. Do it this way:
Turn on your Samsung TV. 

Tap and hold the microphone button on your device's remote. 

Now speak 'turn off voice guide' or 'voice guide' into your remote. 

This will turn off the voice guide or voice assistant of your device.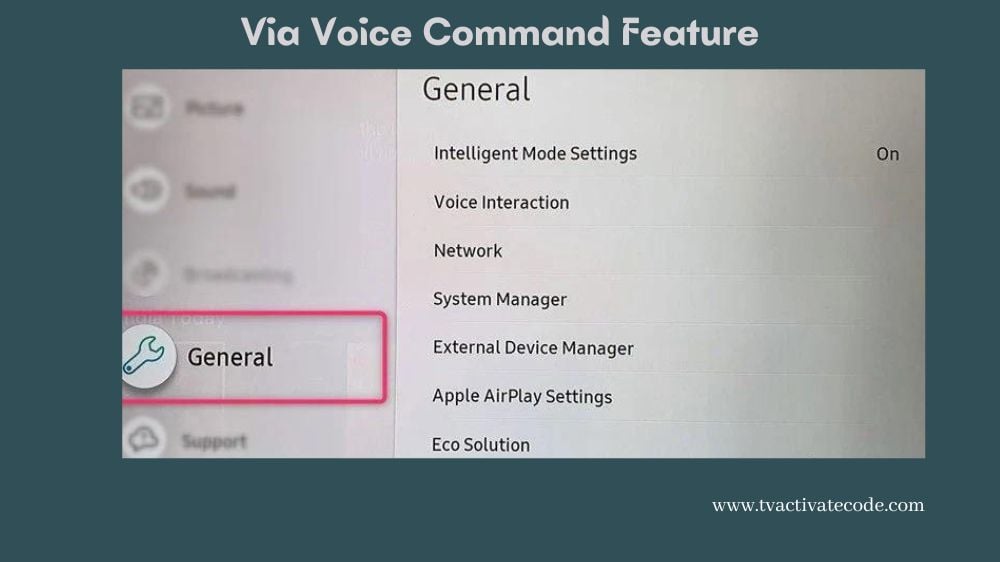 Read Also: How to Fix HBO Max Can't Play Title
How To Turn Off Accessibility On Samsung In Older Models
You can turn off the accessibility option on Samsung older models this way:
Access the home screen of your device. 

Now open the settings of your device. 

Select the General Settings. 

Then accessibility and Voice Assistant. 

Next, select the feature so that it can be turned off. 
You can also turn off the Audio Descriptions in Samsung TV Models of between 2008-2013 this way:
Turn on your Samsung TV. 

Visit Menu > Sound. 

Now choose Broadcast and then Audio Language. 

If English AD is visible on the screen, then it means the feature is on. 

So if you want to turn it off then select English only. 
Tip: you can also turn it off by holding the select button on your device remote for 3 seconds. 
Read Also: Activate Disneyplus.com login/begin using 8 Digit code [2023]
Samsung Customer Care 
If the problem still persists you can call the Samsung support center to help. Here are the customer care support numbers of different countries:
Panama: 800-0101

Costa Rica: 00-800-1-726-7864

Nicaragua: 001-800-5077267

Honduras: 800-279-19111

El Salvador: 800-0726-7864

Guatemala: 1-800-299-0033

Puerto Rico: 1-800-682-3180

Republica Dominicana: 1-800-751-2676

Jamaica: 1-800-726-7864

Trinidad & Tobago: 1-800-726-7864

Ecuador: 1-800-72-6786

Venezuela: 0-800-100-5303
If you want WhatsApp support assistance then you can visit the site to get the barcode to chat with a Samsung expert. 
Also Read:-Disney Plus.com/begin PS4, Roku, Smart TV, Fire TV, Apple
Conclusion
Samsung TV has a feature called Voice Guide (SAP or Voice Assistant which helps people with reading disabilities to use the device without the need to visualize the options because they can listen to them. This feature speaks all the display actions loudly to its users who can't read. But for others, it can be an irritating problem. So, this article contains all possible ways How to turn off voice on Samsung tv. Users can either turn it off by visiting the accessibility menu on new devices or by Audio options on older devices. 
Read Also: Fubo.tv/connect | Guide to Sign In, Activate & Enter Code
Reference Link: