How to Delete Apps on Fire Stick: Firestick and Android work a bit similarly. Android is an expanded version through which you can install and use thousands of various apps whereas firestick is particularly built for streaming. The OS in firestick has an interface that runs faster and smoother for great streaming experiences. 
Firestick is an example of absolutely advanced technology development. A firestick is a modern and integrated media streaming device that gets attached to your TV or any other streaming player and allows you to stream content from any streaming platform. You can stream movies, install apps, play songs, play games, and much more on your TV through a firestick. 
Read Also: How to Log Out of Netflix on TV
How to Delete Apps on Fire Stick

?

 

For maintaining a smooth and uninterrupted streaming experience sometimes you may need to delete apps from your firestick. There are multiple ways through which you can delete the apps from firestick. 
Method 1 :
Go to the home screen. 

Select the Settings Option.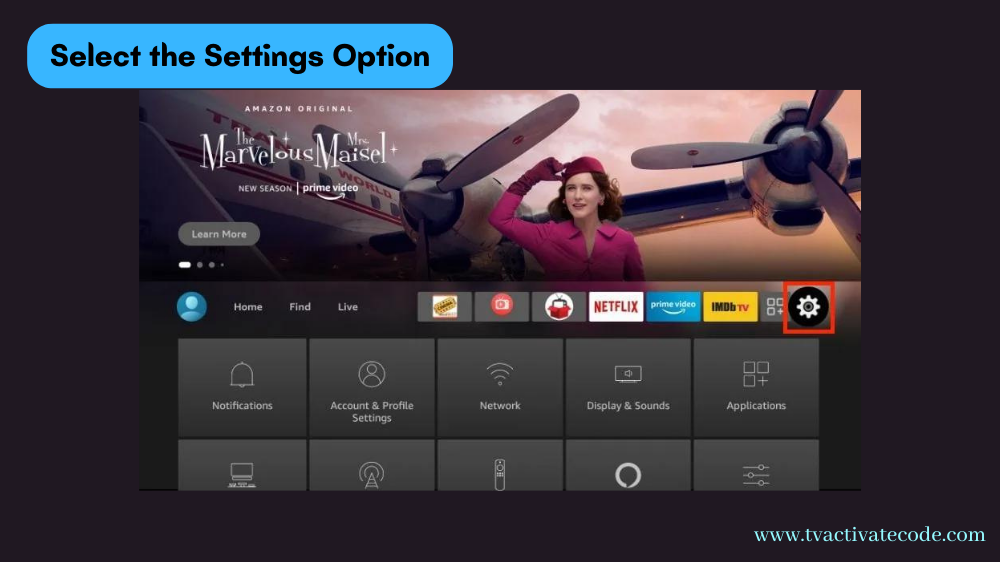 Click on the applications section.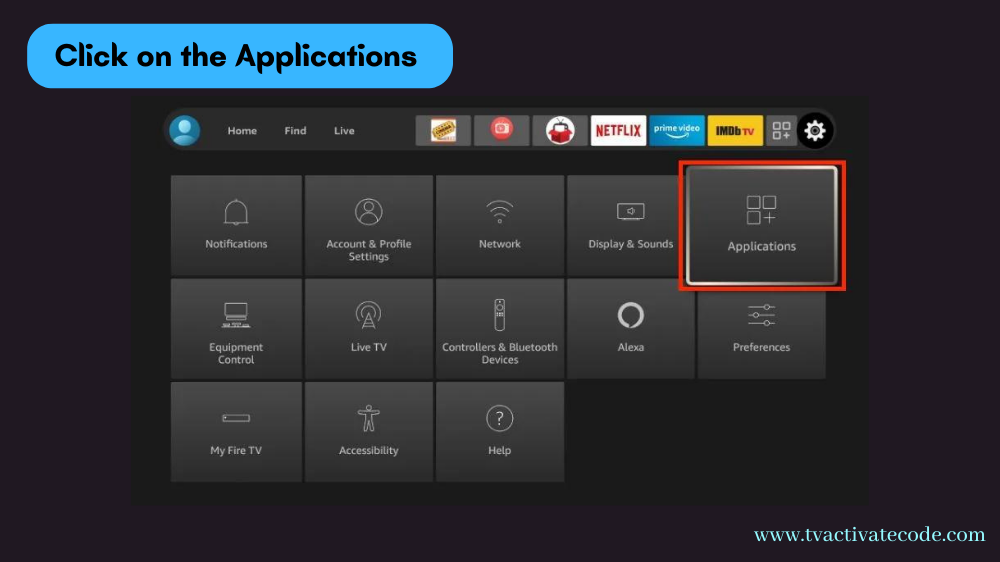 Choose the manage installed application option. 

Select your desired app to uninstall.

Click on uninstall.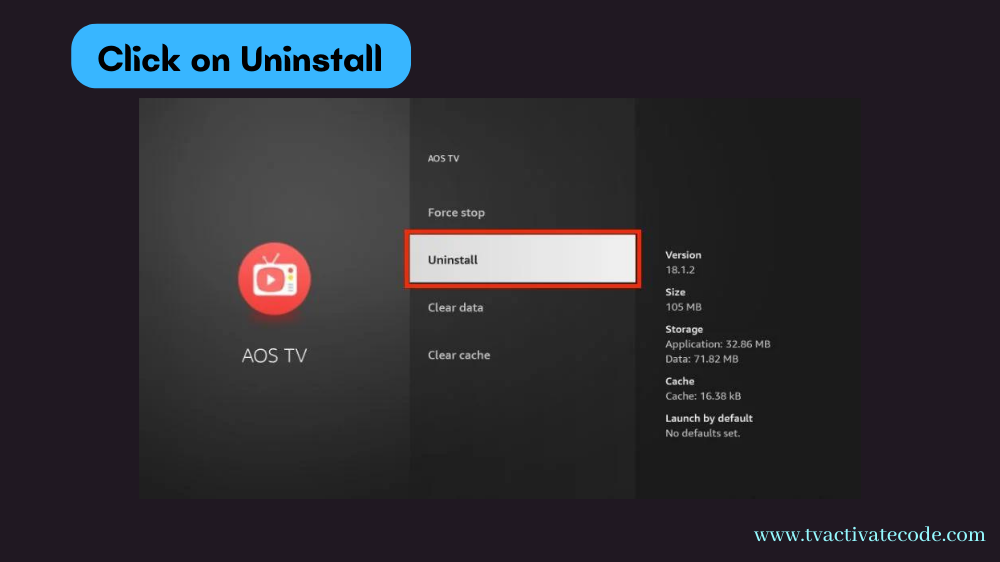 Press the confirm button to finalize. 
Method 2 :
Turn your firestick on. 

Press the home button on your remote. 

Select the app which you want to get deleted. 

Click on options. 

Select uninstall section. 

To confirm the uninstall, press the uninstall button. 
Read Also: How to Connect AirPods to Samsung Tv
Why is There a Need to Uninstall the Apps from Firestick?
The Firestick comes with a predetermined inbuilt limited storage in it. Sometimes your firestick storage gets fully occupied with apps and data, and this can lead to unwanted errors in between your streaming. To maintain a smooth experience, there is a need to uninstall the apps from your firestick. 
Here are numerous benefits of deleting apps from your firestick. 
It saves space for other apps. 

It removes unwanted apps. 

It fixes the malfunctions of apps. 

It removes viruses and avoids leaking data from the device. 

It promotes error-free streaming. 

It leads to uninterrupted entertainment. 

It gives you a buffer-free streaming experience. 

It gives space for new OS updates. 

It helps to get rid of the bloatware. 

It prevents running out of space. 
How to Clear App Cache on Firestick?
In FireStick, all the installed apps create cache storage, or to say in simple words, it stores a bit of your information to boost the speed of your streaming experience while using the app. This is generally known as Cache.
When you see some errors or unwanted buffers, it is caused by the old corrupted app cache. To solve the issue you need to clear this cache. 
Follow the steps to clear the app cache – 
Go to the home menu. 

Click on settings options. 

Open the applications tab. 

Go down and select manage installed applications. 

Choose the app whose cache is to be deleted. 

Click on cache from the details. 

Now, click on clear cache. 
Repeat the same process to clear the other app's cache. 
How to Delete all Apps from Firestick or Fire TV at Once?
By long use and full storage, your firestick may not work properly. It is because the functioning of the firestick has stopped. The corrupted cache and running out of space cause this issue. "How to Delete Apps on Fire Stick" This is not a problem that can be solved by deleting an app or cache. 
However, there is a solution! You need to delete every app to make your firestick back in smooth action. 
If you try deleting all apps one by one, it may take hours, instead, you can delete all apps from your firestick in just a single move. It can be done by resetting the firestick. 
Visit the home screen.

Select the gear ⚙ (settings option).

Then, click on my fire TV. 

Choose reset to factory defaults.

A warning message will be displayed on the screen. 

Click the reset button to confirm. 
After this, the device will start to reset and after a while, you will see a by-default interface. Now, all the apps are deleted.
Read Also: Disney Plus on Samsung TV
Reference Link:
FAQs:
Can I delete pre-installed apps from the Firestick?
The newly purchased Firestick has many pre-installed apps .You may see some of these apps are not necessary or you may not want them. These apps take up a lot of storage space. You would be able to delete some of those apps while you can't delete some pre-installed apps which are by default for device functionality, but you can choose to disable them.
Will Deleting Apps on a Firestick increase the Speed of firestick? 
Deleting the apps frees up the storage in your firestick. This helps the CPU to stay cooler and work more efficiently. It overall promotes the smooth running of the firestick. So, definitely, your firestick's working speed will be boosted if you delete unwanted apps. 
Does Deleting Apps on Firestick Reduce Buffering?
Like any other gadget, your firestick may get affected by bugs and bloatware. The most common issue that arises from bugs and bloatware is buffering. If your firestick is full in storage, the OS may not get enough space to work properly resulting in buffers. If you clear some storage of the firestick by uninstalling apps you provide your firestick with enough space to operate.